The book starts with the discovery of an unknown body in the woods of Monte Urbino in central Italy. The close-knit community in the surrounding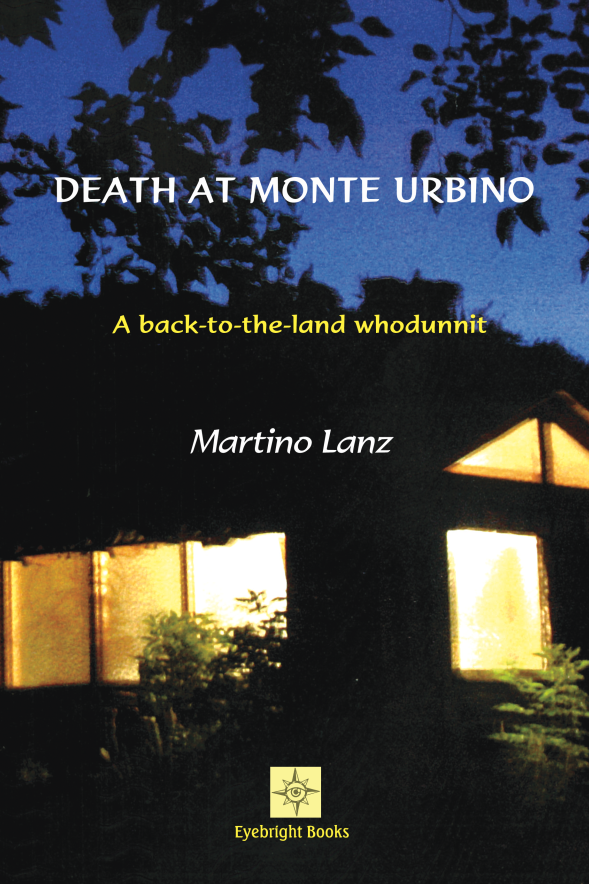 countryside is shocked to find out that the body belongs to a member of a local family. He has been murdered. The story relates the complicated network of relations in this community, the undisclosed love affairs, people's quarrels and fears and the beauty and hardship of their farming work. The boss-eyed Police Inspector Ermanno Volpe who investigates the case finds a myriad of motives and suspects in the small world of Ponte de Legno, but can't find any evidence to lead him to the murderer. But then sudden events, and the inspector's talent for reading body language, reveal hidden passions and secrets of which he was not aware …
Readers' comments:
"Gripping, right from the beginning and wonderful recipes! Thanks for writing a novel set in beautiful, rural Italy.
"Thrilled to learn about the ancient skills of self-sufficient farming in Umbria in an 'unputdownable' detective story."
ISBN 978-1904258-049 256 pages £8
Order our books from your local bookseller or directly from us (post free in the UK). For customers in Europe, please add £1 per book; customers outside Europe, please add £2 per book.
The followiing methods are accepted for payment:
Use the "add to cart button" above - we use the secure Paypal system which allows the customer to check out
using a credit or debit card.
Via ordinary post enclosing a sterling cheque to Eyebright Books,7 Pine Crest Way, Bream, Lydney, Glos, GL15 6HG, UK.
You can phone us on 01594 (044 1594 outside the UK) 726296 for further details or contact us via email at averil@eyebright.org.uk