The Life of the White Mare
Sobriety and enchantment
Etain Addey
"It was only when I went to live in the hills t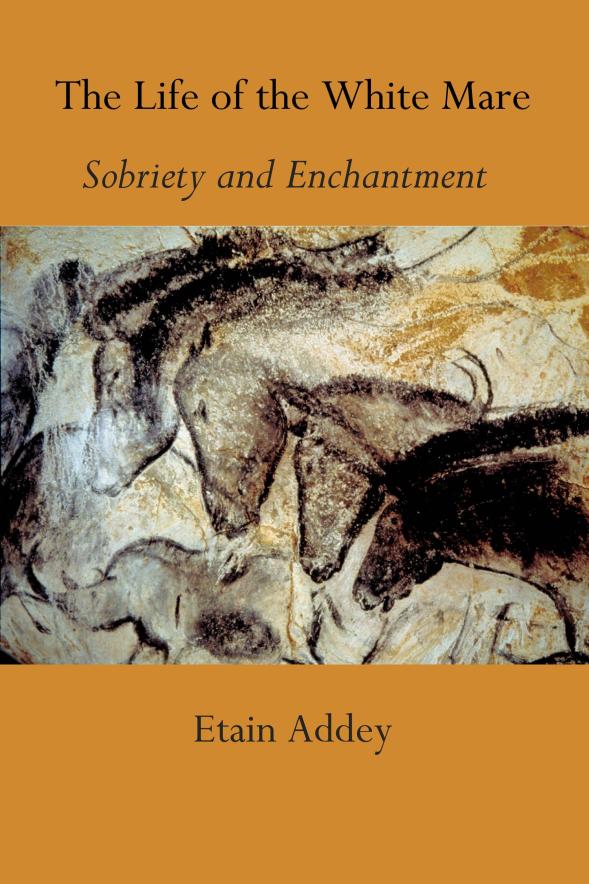 hat I had enough silence during the long hours of digging, chopping wood and barrowing manure to realize that our homeplace speaks to us. At first, a new place is unsure of your intentions, it wants to know who you are. At the first sign of trouble, will you run back to your easy life? But if you hang on and weather the storms, the place mellows and offers you the most extraordinary epiphanies in its own language, the language of the world's bodies – white mare, pilgrim, ewe, crow, bee, apple, green spider, oak, broom, juniper.
If we listen carefully, whether in the wilderness or a city, we can take part in an ancient conversation that modernity has forgotten."
Click here for writings from Etain Addey
ISBN 9781-904258-063
320 pages
£12
Order this book from your local bookseller or directly from us (post free in the UK). For customers in Europe, please add £3 per book; customers outside Europe, please add £7 per book.
The followiing methods are accepted for payment:
Use the "add to cart button" above - we use the secure Paypal system which allows the customer to check out using a credit or debit card. Please select the appropriate postage from the drop down menu before clicking the button.
Via ordinary post enclosing a sterling cheque to Eyebright Books, 7 Pine Crest Way, Bream, Lydney, Glos, GL15 6HG, UK.
You can phone us on 01594 (044 1594 outside the UK) 726296 for further details or contact us via email at averil@eyebright.org.uk